Andreas Grosche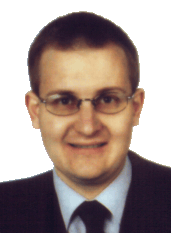 ---
Early works still being pirated after all these years (decades actually)... - true fame or what? ;-)
---
Current issues of IT law...
---
These links are legal... ;-)
---
Homepage permanently under construction...
Datenbaustelle im Cyberspace ;-)
---
How could the legal stuff be missing, especially on a site that started as a law student's homepage...

Disclaimer: I take no responsibility whatsoever for anything, and if anything you do with this document ruins you for life or makes your dog bite you, or anything else, that's just tough.

All trademarks are the property of their respective owners.

No part of this document may be used or stored for any purpose or by any means other than on-line Web browsing using its original site.

Resources referred to on this page are subject to change without notice and at any time at the sole discretion of their respective owners, so the author of this page is not to be held responsible for whatever content they may provide.

Copyright © 1994-2009 by Andreas Grosche.
---
| | |
| --- | --- |
| This page has been created in handcrafted HTML using OS/2 Warp and Linux. | |
---
To contact the author of this page please eMail to: webmaster9.20.Grosche@spamgourmet.com
For urgent requests: Call +49-(0)621-8414533 or (cellular) +49-(0)175-3768396 (time zone CET).
For feedback on pages written on behalf of employers of mine, please do try their numbers first during office hours, and ask them to notify me of any changes to be made.